GPR Nutrition
Semper Slim Natural Weight Loss Agent
Sale price
$24.95
Regular price
$39.99
Semper Slim uses all natural ingredients to increase metabolism and promote healthy weight loss while trimming fat and preserving muscle tissue!  There's no caffeine, no ephedra – ZERO STIMULANTS! You won't have sleepless nights or worry about passing out from your heart jumping out of your chest.  Relax and be at ease knowing there's nothing but natural ingredients in our product. 
L-Tyrosine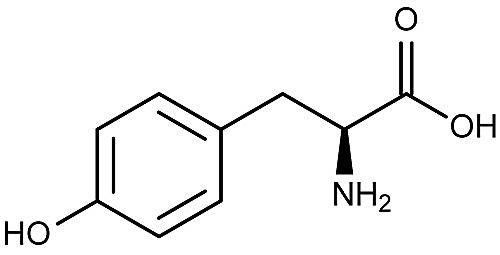 L-Tyrosine is one of the most unique amino acids!  This important ingredient helps form three critical neurotransmitters: Dopamine, Serotonin, and Norepinephrine!  These 3 guys are responsible for memory, mood, appetite and even muscle coordination!  Our research also shows that L-Tyrosine helps generate a better overall mood while battling anxiety and depression as well!
Alertness

Arousal

Decrease fatigue and irritability

Hormonal regulation

Muscle coordination and balance

Improved memory
Green Tea
Green Tea is one of the healthiest ingredients in human history.   This superfood contains a nutrient found in plants called, epigallocatechin gallate (EGCG).   This nutrient is what increases the body's rate at which to burn fat.   Got stubborn belly fat?  Well, Green Tea and its fat-fighting accomplice, EGCG, activate fat-burning genes in the stomach which help speed weight loss by almost 80%!!
Burns belly fat

Increases energy

Balances blood sugar levels

Improves insulin use in the body

Stops fatigue and irritability

Appetite Suppressant 
Alpha Lipoic Acid
Alpha Lipoic Acid is one INCREDIBLE antioxidant!  This nutritional acid protects damage to the body's cells.  Studies show that ALA enhances the body's ability to use its own insulin to lower blood sugar in people who suffer from type 2 diabetes. 
Repairs and prevents damage to body cells

Helps body regulate and use its own insulin
 Oolong Tea
Oolong Tea has a well-documented history of helping people lose weight.  It improves the skin, helps prevent heart disease and cancer and even reduces high blood pressure!  It's also great for strengthening teeth and stopping tooth decay.  This ingredient is also great for lowering blood sugar levels and is a regular recommended dietary supplement for diabetic patients. 
 Cayenne Pepper
Cayenne Peppers aren't just great for cooking!  They're also GREAT for our overall health!  Not only are they incredible for your cardiovascular and digestive systems, they work wonders for burning fat and building your body's immunity.
Excellent fat burner

Pain reliever

Fights inflammation

Reduces Blood Cholesterol & prevents blood clots

Clears Congestion

Improves Immunity

Helps prevent stomach ulcers
 Gymnema Sylvestre
Gymnema Sylvestre is a plant that is used in natural treatments for people who suffer from diabetes.  This herbal ingredient prevents excess sugar from being absorbed in the blood stream.  By preventing absorption of extra sugar, it also fights fat build up as well! Overall, this is one of the best plants for blood sugar management and the prevention of high cholesterol.
Prevents excess sugar from being absorbed in the blood

Prevents fat build up

Blood sugar management

Prevents high cholesterol
 Chromium Polynicotinate
Chromium Polynicotinate has a variety of very important uses.  It helps funnel insulin into being used for energy by the body and prevent excess sugar from entering the bloodstream.  This ingredient has been used in thousands of treatments and preventative care for diabetic patients.  Not only is it great for burning would-be stored fat; it's excellent for helping people lose weight while sparing muscle!  In other words:  it helps prevent loss of any muscle and strength from all the weight you lose from Semper Slim!
Saves Muscle & Burns Fat

Used in diabetic treatments

Converts excess sugar into immediate energy

Stops fat from being stored
 Hoodia Gordonii
Hoodia Gordonii is one of the world's best kept secrets.  It helps curve hunger cravings and is an excellent weight loss resource.  In addition to the obvious, it's also great for keeping people regular with digestion, lowering blood cholesterol levels and keeping excess sugar out of the bloodstream!
Appetite Suppressant

Great for weight loss by metabolism

Lowers blood cholesterol

Prevents build-up of excess sugar in the bloodstream

Improves regular digestion
 L-Carnitine Tartrate
L-Carnitine Tartrate is EXCELLENT for athletes and anyone who wants to get into great shape!  The benefits of this ingredient range from muscle development and fat loss to hear health, recovery, immunity and liver support as well!  Tens of thousands of professional and amateur athletes all over the world take this magical ingredient.  Improve your body with L-Carnitine Tartrate!
Increase strength & endurance

Muscular development

Accelerates muscle regeneration

Increases metabolism

Boosts immune system

Improves liver function and renewal of its tissue